Our Projects
If you are looking for advice or tips on a project, no matter how early on, we are happy to help. Over the years we have been involved with lots of different projects in many different environments. We are happy to pass on the things we have learned, tricks of the trade, and help you navigate some of the obvious pitfalls.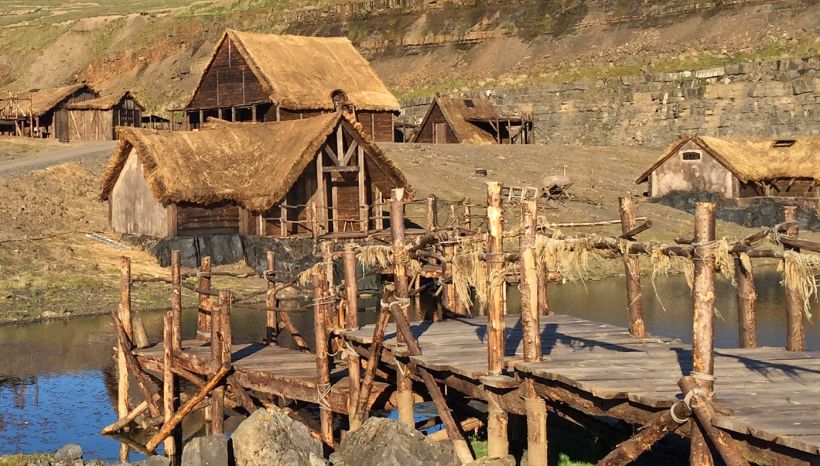 Thatched Film and TV Sets
Thatched architecture provides a portal into history and tradition for the viewer. Shaggy, handmade thatch tells of Iron age round houses, hovels or Viking long houses. Shapely smooth curves, tightly clipped gables, and smart ridges are merchant's houses or an imperial temple. Thatch offers action prompts too - As the battle rages, thatch burns really, really well ! We have helped many film and TV production weave stories with thatch.
View Case Study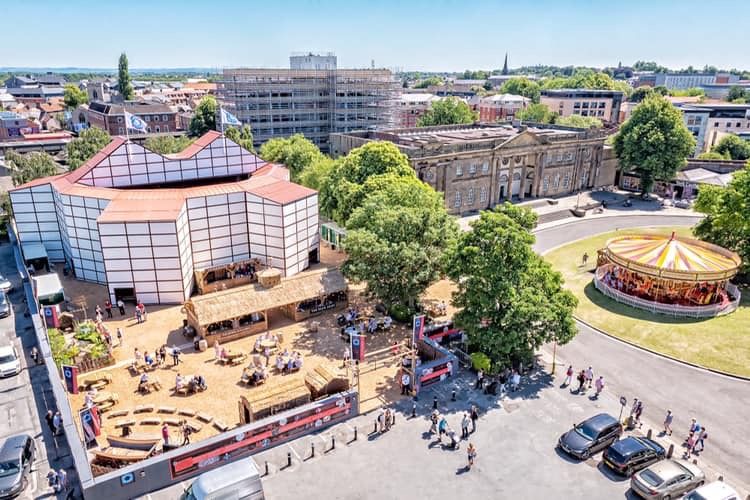 Thatching For Pop-Up Events
Shakespeare's Rose Theatre productions were creating two incredible pop-up, full size replica Shakespeare's Globe Theatre. One in the shadow of Clifford's Tower, in York, and another in the gardens of Blenheim Palace. Thatch was vital to lend an air of medieval authenticity to their concessions village.
View Case Study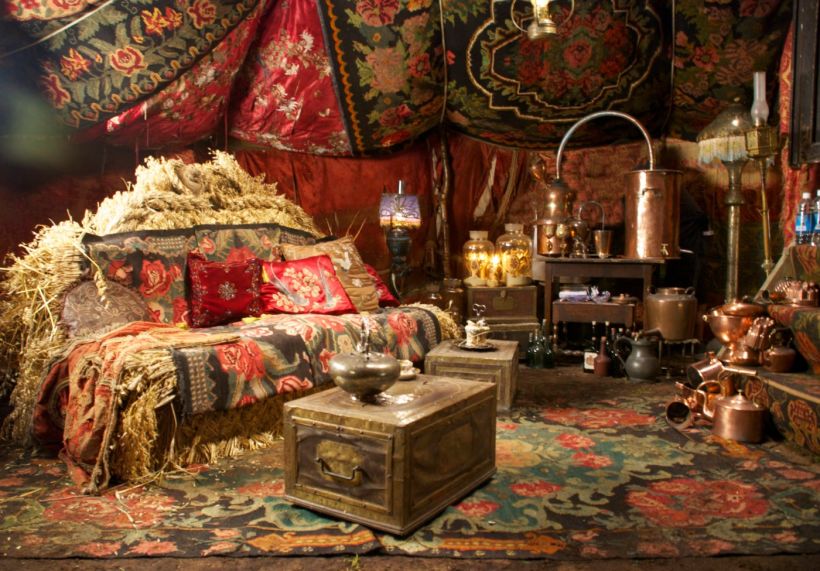 Props, Bespoke Make, and Rented
Weaving, Thatching, Carpentry, Metal Work, Platting and Splicing. We hold a huge stock of natural materials and our craftsmen (& women) turn them into props.
View Case Study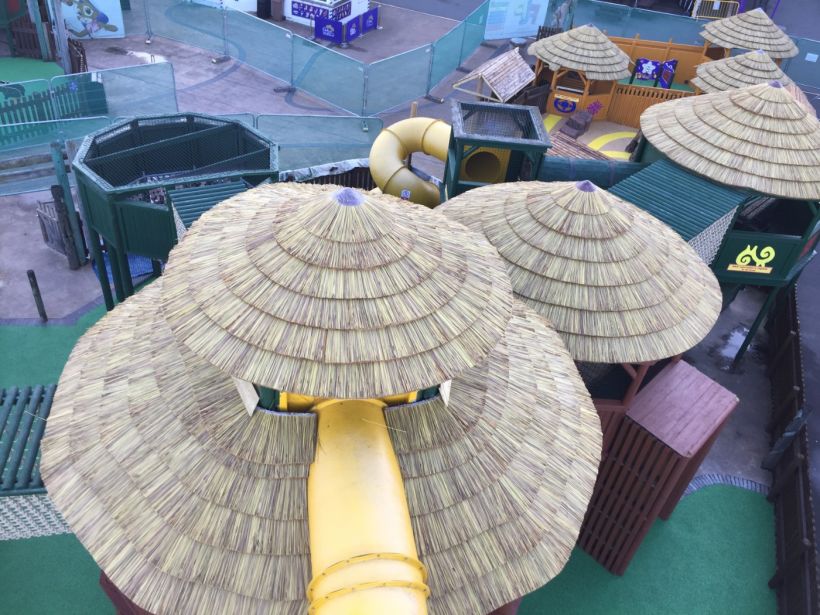 Thatching for Theme Parks and Attractions
Ensuring your visitor attraction is still attractive. Fenland Leisure - the play professionals, were renovating a slightly tired play area at one of the UK's leading visitor attractions.
View Case Study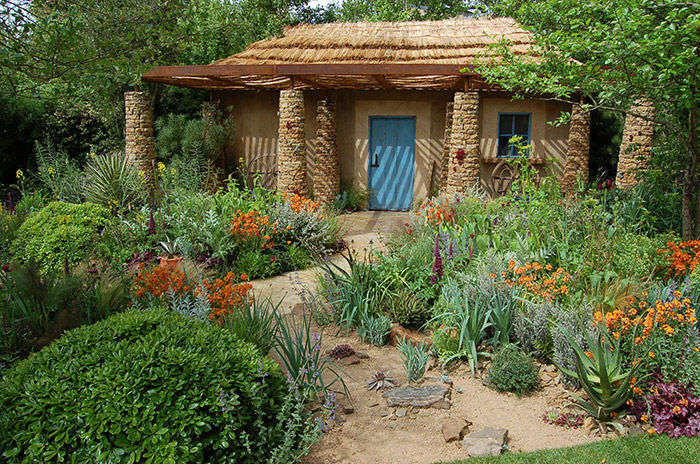 The Chelsea Flower Show
A thatched cottage is an excellent centrepiece to theme a show garden around. We bring our film industry know-how to construct the complete buildings in a modular form. We have been involved in five Chelsea gardens and the inaugural Singapore garden show, with the gardens winning Gold, 'Best in Show' & 'People's Choice'.
View Case Study
Thatched Gazebo Makeover
A beautiful view deserves a beautiful gazebo. The rotten thatch tiles on this picturesque gazebo were distracting from its elegant surroundings. Working from the owner's description and photos, we quoted for new tiles including their instillation.
View Case Study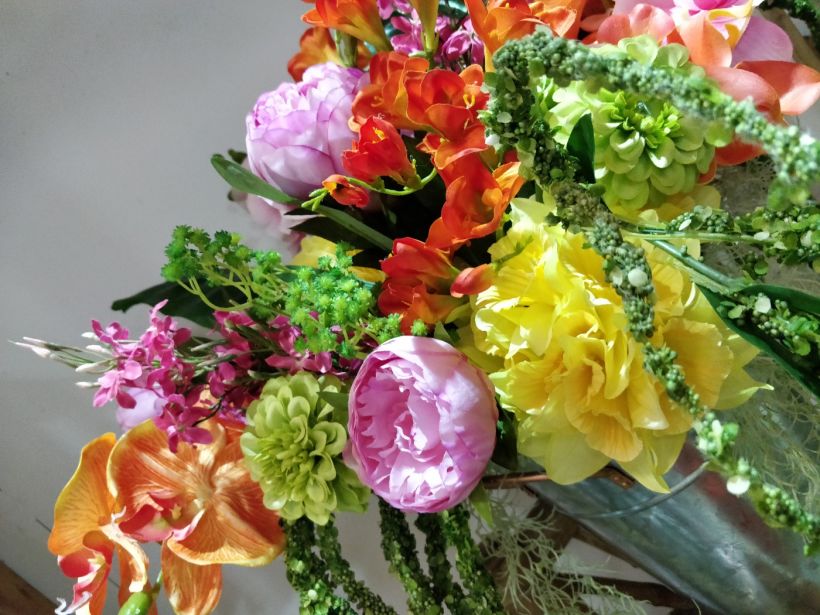 Floral Deco Supply & Instillations
A Floral thrown, for the ultimate Instagram-able experience. Floral displays around windows, doors, across ceilings or as a magnificent centre piece. The starting point is a bloom, a colour, theme or season. Add artificial flowers, dried flowers, architectural wood or a whole suspended tree and Woo customers and visitors.
View Case Study
Get in touch
Thanks for your message
A member of the Brandon Thatchers team will be in touch as soon as we can to discuss your query.